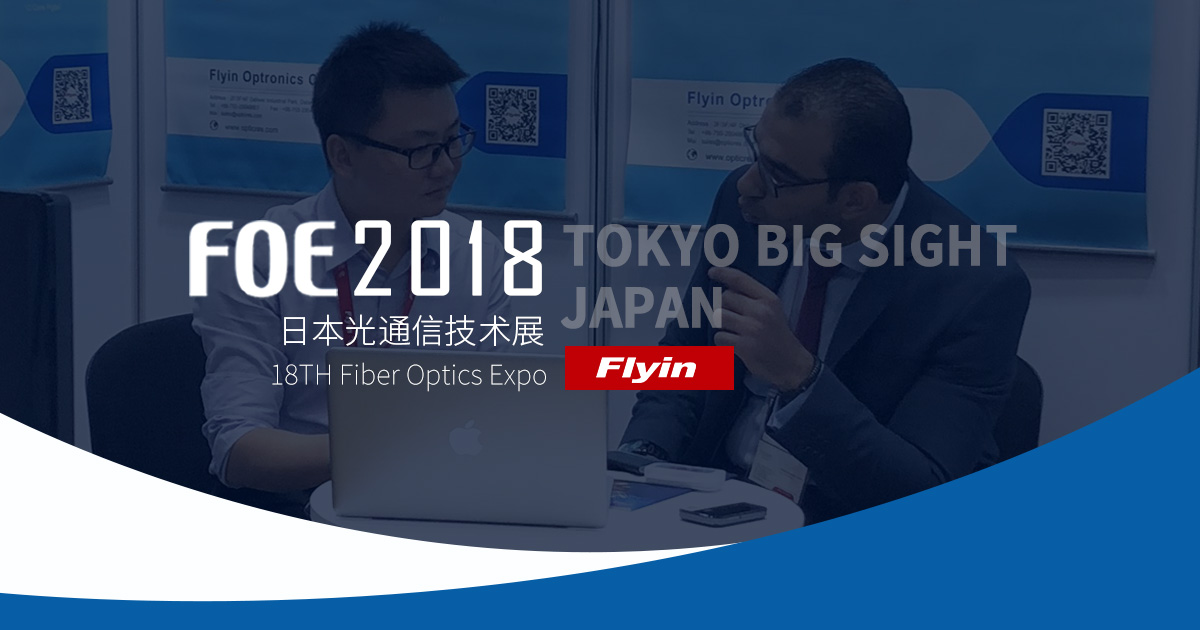 The 3-day FOE, Fiber Optics Expo in Japan came to a perfect conclusion on 6th,April. FOE is a leading exhibition and conference for optical communication that gathers the latest products and technologies of optical communication systems, transmission equipments, 5G carriers etc. Among them, the 25G/50G, WDM etc caught the eyes of audience and are increasing rapidly in Japan. Flyin Group has been showcasing in this exhibition in the past few years and has brought various solutions for WDM transmission system, data center and FTTH projects etc.
Japanese market is featured with expertise and professionism. To meet the requirement of such market, Flyin focused on showing high-end products such as CEX WDM, CCWDM.
CCWDM(compact CWDM), with it's compact size and reliable performance, has win the market rapidly in the current high-density and high-performance situation. CEX WDM enables the current GPON, the coming 10GPON and OTDR for line monitoring, to combine into the same optical distribution network. And upgrade the next-generation PON while keeping the previous optical distribution networks. In the meanwhile, Flyin also displayed fiber optic patch cords like MTP/MPO and various WDM which can be used in data center and FTTH solutions. From the extensive product range to complete sets of solutions, Flyin group has shown its R&D and problem-solving abilities to the audience?
This year, the exhibitors, audiences and buyers in FOE has increased a lot, which indicates the promising fiber optic communication market in Japan. Japan is also one of the most important makets for Flyin. The strict quality requirements by Japanese enterprises have helped Flyin to strive for the better and never stop improving. Flyin's high quality products, standard production manegements and superior customer services had win an outstanding market share in Japan. Flyin would constantly improve its technical expertise and services. 5G is coming soon, and Flyin is ready!