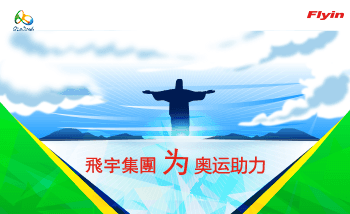 The 31st summer Olympics (Games of the XXXI Olympiad), also known as the 2016 Games in Rio DE janeiro (Rio 2016) in August 5, 2016-21, held in Rio DE janeiro, Brazil. Rio DE janeiro Olympic history's first hosting of the Olympic Games city in South America, is also the first Portuguese city hosting the Olympics; In addition to the summer Olympic Games is also following the 2014 World Cup after a sporting event in Brazil.
Beijing standard time on October 3, 2009 in the morning, the international Olympic committee's 121th session in Copenhagen, Denmark, will host the 2016 summer Olympics in the polls, beat Madrid, Rio DE janeiro, Brazil through three rounds of voting for the 31st term (2016 to host the summer Olympic Games, this is the first time the Olympic Games has landed the South American continent.
On October 2, 2009, Rio DE janeiro beat Madrid through three rounds of voting, Chicago, and Tokyo, Japan won the bid for hosting the 31st summer Olympic Games in 2016.
And will be the beginning of the opening ceremony of the Olympic Games, the athletes in the Olympic stadium in the exciting time. Athletes in our country by appearance, full of confidence in addition to cheer for them, we can also do something substantial encouragement? Unisoft group is committed to the development of optical fiber communication and innovation, high quality fiber optic jumper, makes the world connect more closely with fast.
The olympicses, unisoft group all the staff for the Chinese athletes come on! I wish the Chinese Olympic team in Rio DE janeiro Olympic Games again, get good grades!