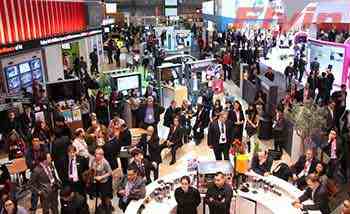 The 10th -13th May 2015 SVIAZ EXPO COMM in Moscow, Russia achieved a great success. The exhibition was not only the most effective brand show in the optical communication field but also provided a platform between the technologies and intelligence, which plays an important role between the implementation of innovation strategy and process of constructing the field of optical communication.
Delegations and exhibitors from China,the united states, Germany, Russia, Japan, South Korea ,other countries and regions came together to display,trade and negotiate with the latest technologies,products,applications and the developing tendency.
As one of the exhibitors, Flyin mainly exhibited CWDM, DWDM,PLC splitter, Optical switch, patch cord etc, which were also our most competitive products.Flyin has been enjoying a good reputation among our customers and other peers in this industry.And the International design, advanced technology innovation, profound technological content and practicability among the fields added luster for this exhibition, which also attracted large quantities of stop-bys to inquiry our products and exchange views.
Flyin will steadfastly promote products ,innovate the technology and accelerate the international development. It will be inclined to open a new road to meet the customer's requirements , to match the technology tendency.and to lead the whole industry.