Optical Transform Unit
FLY 1000R Series Optical Transform Unit is a high performance, low-power optical transmission system unit, mainly for optical regeneration, re-amplifying, re-shaping the signals in the transmission process. It can save optical fiber resources and networking cost effectively, and solves the problem that the transmission distance is too long to transmit. With advantages of small volume optical signal, economy and safety, convenient construction and etc., it is widely used in various optical transmission fields and long-distance trunk transmission.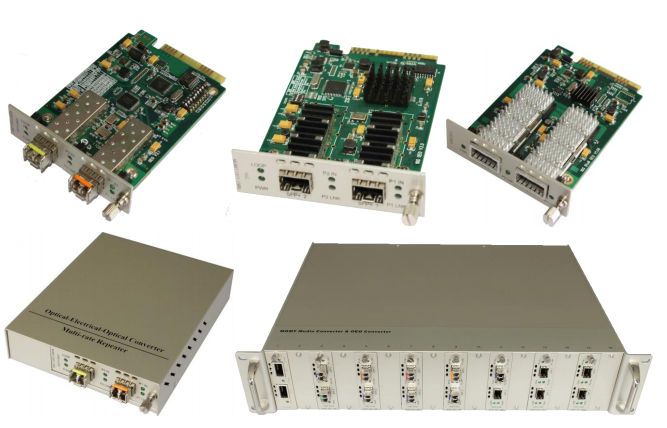 Performance Specifications:
l Varieties of devices: Different kinds of Devices are available to meet customers' different requirement.
l Flexible plus transparent access to services at different rates: Provide ports with different rate to support services such as Ethernet, PDH, SDH, ATM, etc.
l Trunk type: Wavelength conversion, mode conversion, re-shaping and enlarging optical power.
l Trunk transmission distance: 10KM, 20KM, 30KM, 50KM, 80KM, 100KM, 120KM or above. (Depend on transceiver)
l Manageable function:Provide varieties of network manageable mode, including SNMP, Web, CLI and telnet. 
l Conversion between Multi-mode and Single-mode;   
l Conversion between Dual fiber and Single fiber;  
l Conversion between different wavelength;  
The production workshop show