China international optoelectronic exposition (China light fair, CIOE) was founded in 1999, is currently the world's biggest, most influential and authoritative photoelectric professional exhibition, CIOE is the listed company and hear (UBM PLC) members of the group's Asia and hear, receive the international exhibition union (UFI) certification authority.
We will be on September 6, 2016-9 in shenzhen convention and exhibition center in the 18th session of China international exhibition on photoelectric, please visit our show 1 a65, give us a chance to get to know each other to enhance the friendship. At that time, we will display the following products: various models WDM, including XGPON WDM - the rate and the distance of optical module and blockbuster launch various series optical switch.
Thank you for your interest in shenzhen unisoft optical system has been the support of co., LTD., we will be in shenzhen China international optoelectronic exposition awaits respectfully you the presence!
Show time: on September 6, 2016 to September 9th
Address: the exhibition of shenzhen conference and exhibition center (shenzhen futian district fortune China three road)
The booth no.:The number one pavilion 1A65
Shenzhen Flyin exhibition orientation diagram: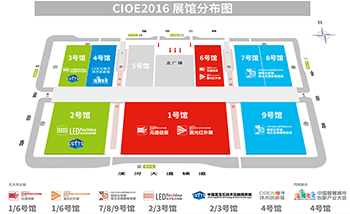 ?